Christmas Message 2017
Christmas Message 2017
20 December 2017 (by admin)
Thank you to Parents/Carers and information about members of staff who are leaving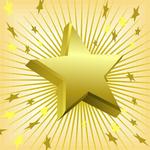 We would like to wish all our children and parents/carers a very Merry Christmas and Happy New Year.
We are especially grateful to all those who attended our various Christmas Concerts and everyone who supported our highly successful PTA Christmas Fair.
We have said goodbye to six members of staff including:
- Reception Teacher Miss Koppert who is relocating to Suffolk
- PE Specialist Miss Boyle who is returning to Northern Ireland
- Mr and Mrs Davidian who are retiring from Marlborough Minders after many years of exceptional service
- Computer Technician Mr Lunn who is taking up an opportunity to work in the private sector
- Year 4 Teacher Mrs Kapoor who will be exploring other career opportunities
We are sure you will join us in thanking them all for their positive contributions and in wishing them well for the future.
Thank you for your continued support.