Magdalen Farm 2018
Magdalen Farm 2018
13 July 2018 (by admin)
Magdalen Farm 2018 - Latest Update 13th July 2018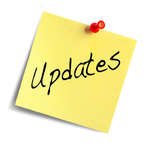 The activities the children carried out yesterday were thoroughly enjoyed by all. During the Habitat Hunters the children learned how animals live and protect themselves.
Today the activity is Rivers and Streams. In this activity the children will learn how different species live and survive in our rivers.
The children will leave the farm at 1pm and are due back to school around 4.30.